For Businesses
Get started with Bindr today
Australia's best free job posting website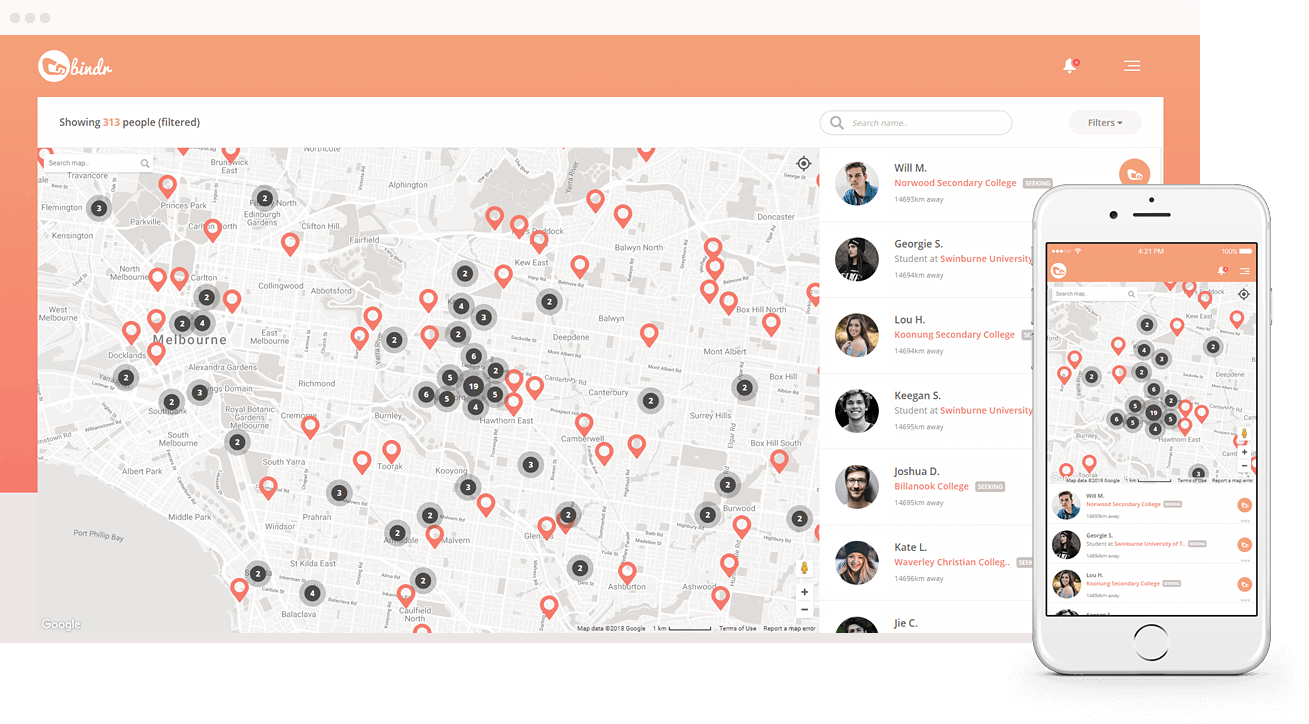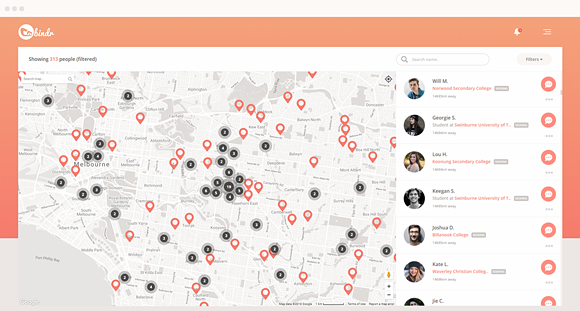 Explore great local staff
Using Bindr's interactive map, discover hundreds of job seekers around you. You can even search and filter to refine your results.
Get started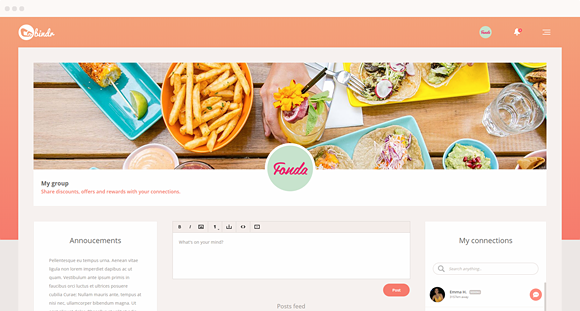 Create a brilliant profile for candidates to discover you
Find staff yourself or allow staff to find you. Present your workplace to candidates and show off what makes you great.
Get started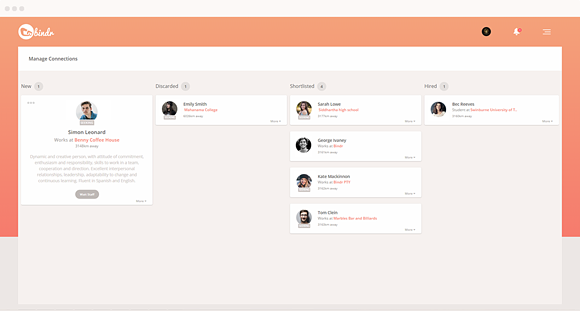 Easily manage your Applicants
Bindr provides you with the ability to assign your Applicants into lists, giving you more control over organising and managing staff.
Get started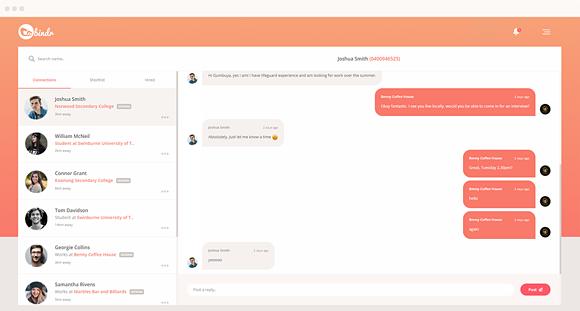 Message job seekers and staff
With Bindr's integrated messenging system, you can simply keep track of conversations in real time.
Get started
What you get:
Explore job seekers using an interactive map
Search and filter great local staff
Invite unlimited Job Seekers to apply to your Job(s)
Add and edit notes for each Candidate
View detailed Job Seekers' profiles
Create your own ready-to-go private talent pool
Seamlessly manage your Candidates
Provide announcements to all your Applicants
Showcase your workplace with an engaging profile
Provide news and updates to your Applicants
Add unlimited positions
Advertise positions to the world
Easily message Candidates in real time
Quick and secure online payment
Dedicated customer support
No hidden costs

Boost Jobs to receive additional Candidates on your terms
Daily report sent via email